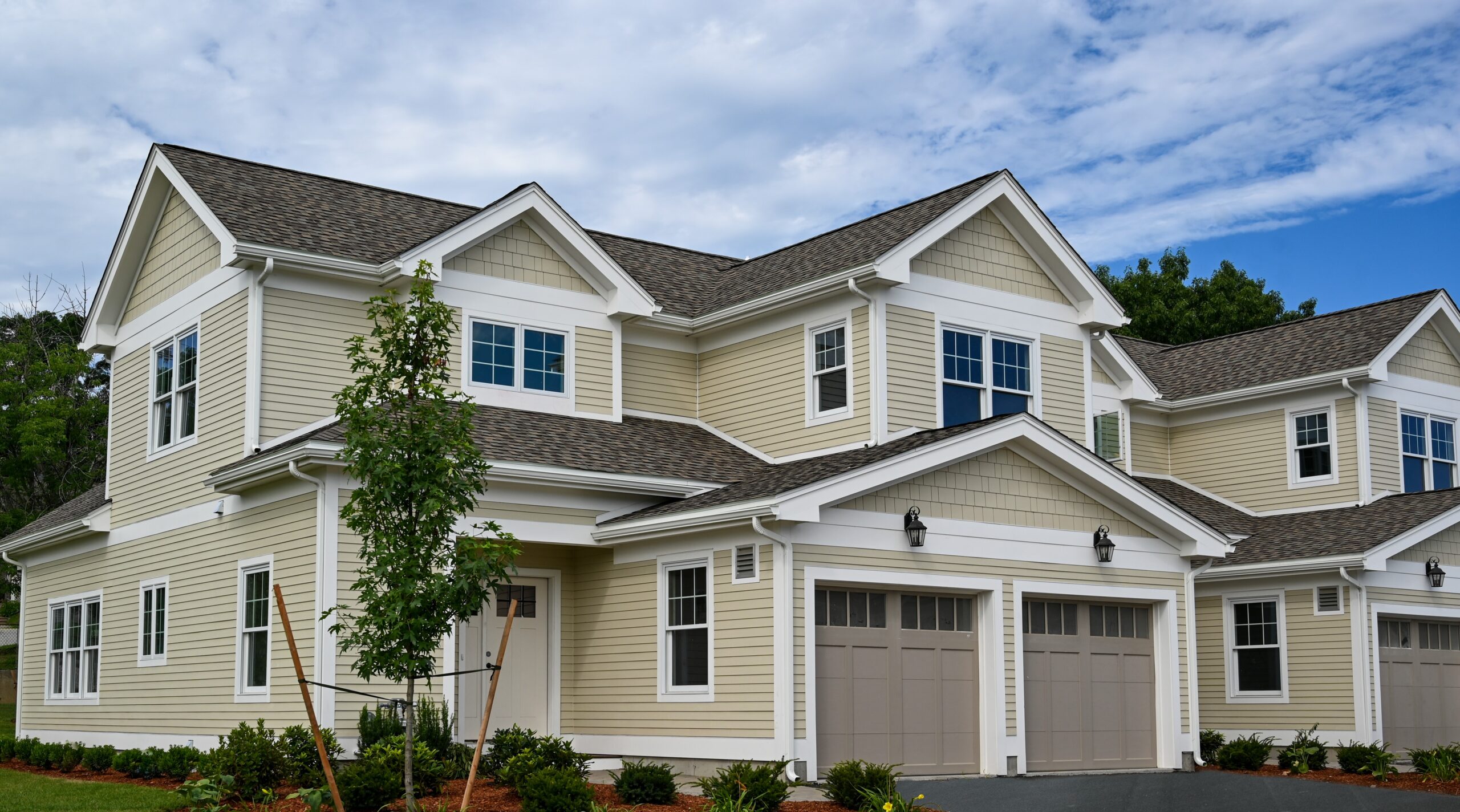 Townhomes at 285
is a this 5-acre residential community consisting of over 40 two and three-bedroom multi-level luxury townhomes featuring private entrances, attached garages, basements, in-unit washer/dryers and private patios. Perfectly situated among parks, woodlands, and conservation areas, the Woburn neighborhood of Cummingsville sits just west of downtown Woburn and 9 miles north of Boston, allowing for a quick commute into Boston. With 85 percent of the available units leased, 285 Locust Street is on track to be fully occupied by its anticipated October 2021 completion date.
Visit OnMarkLiving.com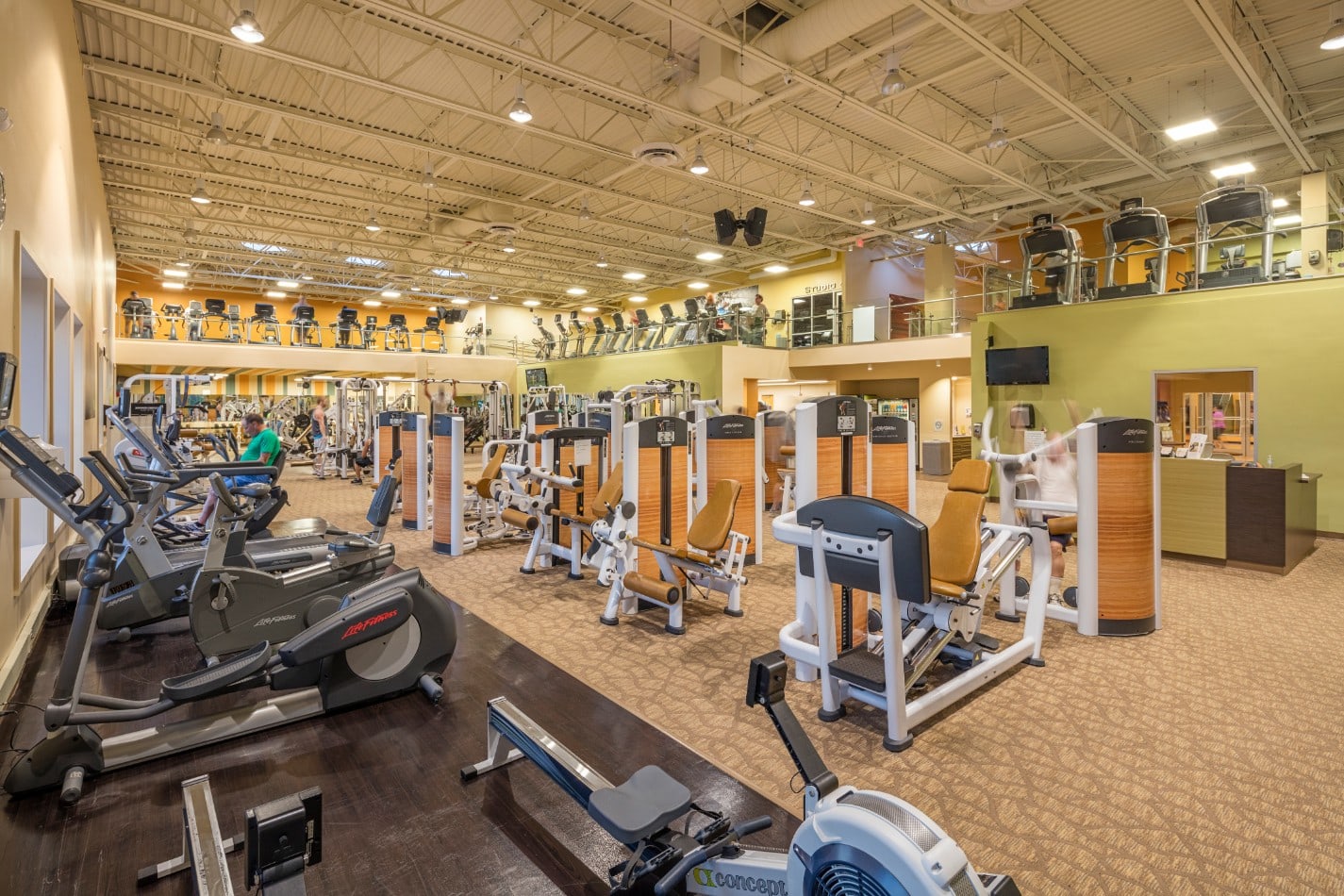 Waverley Oaks Athletic Club
Waverley Oaks opened as a racquetball club in 1979, and over the years expanded its services to programs to suit all interests and ages. After almost 40 years, it was clear that a renovation was needed. Waverley Oaks Athletic Club was transformed into a modern state-of-the-art facility expanding to over 50,000 square feet. In addition to renovating the Club's existing fitness center, pool and locker room facilities, the transformation also introduced members to new products and services including three custom studios and a spacious childcare center.
76 Blanchard Road
Burlington, MA
Building Size: 41,014 SF Building Type: Office
Graystone at Winchester
Winchester, MA
223 Cambridge Street Developed and sold 50 units
78 Blanchard Road
Burlington, MA
Building Size: 120,000 SF
Building Type: Office
80 Blanchard Road
Burlington, MA
Building Size: 41,317 SF Building Type: Office
400 Fifth Avenue
Waltham, MA
Building Size: 120,318 SF
Building Type: Office with Café On‑Site
271 Waverley Oaks Road
Waltham, MA
Building Size: 101,658 SF Building Type: Office with Showers On‑Site
307 Waverley Oaks Road
Waltham, MA
Building Size: 142,663 SF
Building Type: Office with Café On‑Site
309 Waverley Oaks Road
Waltham, MA
Building Size: 142,663 SF
Building Type: Office
355 Waverley Oaks Road
Waltham, MA
Building Size: 27,440 SF
Building Type: Office / Medical
411 Waverley Oaks Road
Waltham, MA
Building Size: 208,284 SF
Building Type: Flex / Retail
425 Waverley Oaks Road
Waltham, MA
Building Size: 161,800 SF
Building Type: Flex / Retail
465 Waverley Oaks Road
Waltham, MA
Building Size: 145,960 SF
Building Type: Office
Residences at Simonds Park
Burlington, MA
160 Cambridge Street Building Size: 47,590 SF
29 multi-family units
Shoppes at Simonds Park
Burlington, MA
154-156 Cambridge Street
Building Size: 53,500 SF

475 Winter Street
Waltham, MA
Building Size: 39,098 SF
Building Type: Retail
117 Beaver Street
Waltham, MA
Building Size: 52,526 SF
Building Type: Industrial / Flex
135 Beaver Street
Waltham, MA
Building Size: 95,979 SF
Building Type: Office